Empower your business with deep intelligence
to make better decisions.
Our expertise
Strong background. Creativity that works.

Deep learning
Deep learning (DL) is the cutting edge technology in the area of machine learning which has been recently reinvented. We are employing our expertise and our R&D experience to empower real-word applications and production systems with deep learning.

Automatic speech recognition
Our automatic speech recognition engine is based on high-end acoustic and language models, providing customizable speech-to-text solutions with state-of-the-art performance and accuracy.

Computer Vision
We provide features that span a great range of applications such as object recognition, detection, visual saliency, multimodal events, human actions, hand gestures.

Natural language processing
We have been applying machine learning in various problems such as sentiment classification, machine translation, semantic parsing.
Real people. Real data. Working solutions.
Complex and big data. Speech. Videos. Sensors. Mobiles. Wearables. How to deal with all these challenges ? In our backbone we employ deep neural networks together with our rich expertise and experience towards building real working solutions. Current use cases include automatic speech transcriptions, automatic voice inspection, automotive driver behavior modeling, natural and assistive human computer interfaces, stock market price modeling and forecasting. Let us explore together new perspectives on state-of-the-art machine learning technologies for your business.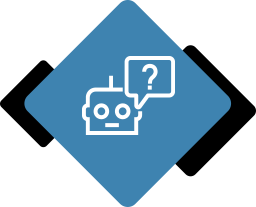 Let us innovate by designing your custom solution.
Towards designing and developing your machine learning solution, we offer rich intermediate communication, progress state monitoring, reporting and on board experts. These can result on studies and valuable results, integrated working systems, interfaces and prototypes, or to even the formation of a new team of dedicated experts. Just show us your problem and/or bring us your data. By following our pipeline, we design and develop your custom tailored solution.