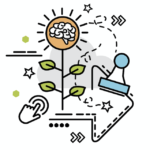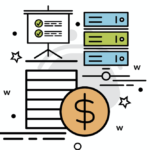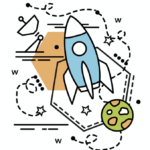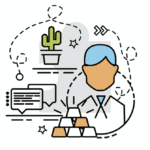 Bio-Explore at the heart of our pipeline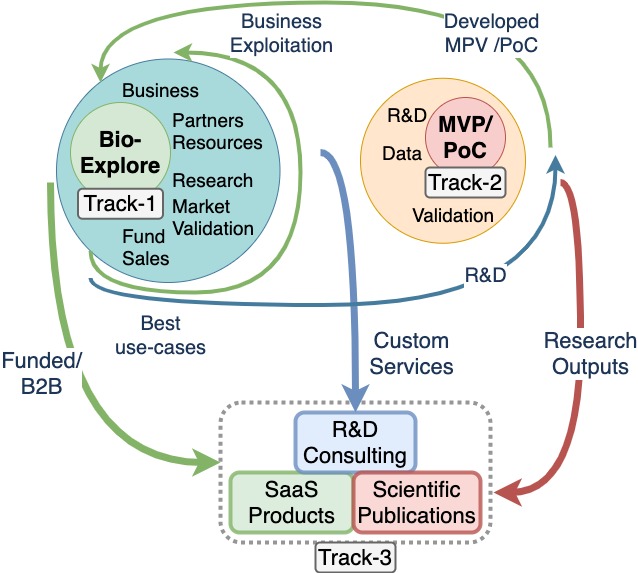 An interdisciplinary team
Computational Biology and Bioinformatics R&D experts with mixed academic and  industrial backgrounds.
Market analysts and business intelligence bio/health experts with diverse backgrounds.
Machine learning experts from within deeplab.ai provide state-of-the art deep-learning powered  support.
Outstanding experts with long experience, in both industry and/or academia who serve as mentors and advisors. [Open Call]
Bio-Explorers. Science and Business
What people say about Bio-Explore
"At the crossroads of biomedical science and machine learning, Bio-Explore is a pioneering effort to develop real-world data driven applications grounded in deep biological insights. I am very excited to be part of such a cutting-edge endeavor, as the global focus shifts into novel therapeutic developments."
Stefanos Leptidis
Postdoctoral Researcher in Cardiac Tramscriptomics and Data Analysis
"The Bio-Explore  concept pipeline can help biotech organisations innovate and become both future-ready and future-proof. I am really proud to participate in a project with a particular focus on breakthrough, market-creating and deep-tech innovation in healthcare."
Efthymios Vogiatzis
HealthTech Business & Market Analysis Consultant
"Free your experts and the ideas will follow! With Bio-Explore at Deeplab we are openly exploring the emerging landscape at the intersection of biology, biomedicine, and AI. Creative things to come."
Alexandros Pittis
Research Associate- EU Molecular Biology Laboratory
Are you an expert in the related fields ?
Work for or represent a related industry ? Seek for a partnership ?
Seek for a team with high-expertise in AI/deep-learning ?
We also look for fund-raising, building joint ventures, having strategic advisors and partners.